News & Events
UKSCS Annual General meeting - 1st September 2017
The 2017 AGM will take place on the evening before the 50th Anniversary Conference to be held at Northumbria University, Newcastle upon Tyne.
The AGM will be held from 4pm-6pm, followed by drinks and nibbles
The conference will, among other items for discussion, update on the progress to change its legal structure.
---
International Co-operative Alliance's 2017 Global Conference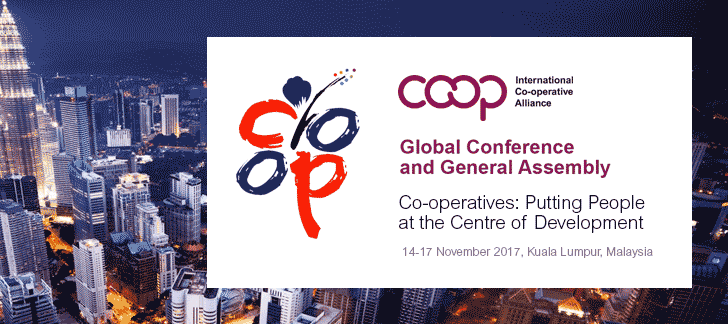 14-17 November 2017
For more details visit the conference website: http://malaysia2017.ica.coop/conference-theme
---
World Credit Union Conference​
23-26 July 2017 - Vienna
The World Credit Union Conference is the premier global event for the credit union industry with the most take-home value. Attendees from around the globe include Board Members, CEO's, Executive Directors, Senior Management and more. This is the only conference that has a global focus on improving lives through credit unions.
---
Economic Democracy: The Cooperative Alternative
Edinburgh University in collaboration with St Andrews and The James Hutton Institute are offering an online open course on the co-operative market economy, and to explore where it is a viable and efficient alternative to capitalism.
To find out more, visit: http://www.edx.org
---